A study in excess. : ) This is excessive, many colors, many shiney things and well, it just turned out that way. That's why it's name is Bedazzled. Sometimes it's fun to be excessive. I didn't know whether to add this to the Holiday category but it finally ended up here. Looks a bit Xmassy tho, doesn't it?

You can right click on the images to take them. Choose save picture as or choose save background as and place it to a folder on your hard drive. Or you can download the zip file here

There are a number of buttons included in the zip file that are not shown here as well as a blank title header for you to add the page title if you'd prefer that to the welcome.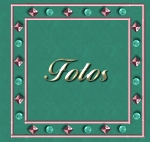 The two images below are image maps. You just need to replace the pound sign with the page link of your choice. They are set up to open a new page within the frame. Should your next or previous, or home page be outside of the frame you need to change this directional to target="_top"
There are buttons for the home, back and next directionals in case you do not want to use the map.

The font used is Hancock
size=20
suggested colors=94844e, fde499
A link back to http://www.pointoffocus.com is required
Close this window to return to the preview page
Back to the set index

Copright © 2000-2001 Point of Focus